ISO-K / ISO-F Adapters
Anadolu Vacuum ISO Flange components are manufactured on the strength of DIN 28404 and ISO 1609. ISO flanges (also called Large ISO) have a sexless design and are made from stainless or Aluminium. All components produced by Anadolu Vacuum are 100% leak-tested and have leak rates better than 10 –9 mbarl/s. Standard sizes are NW 63 to 320. Nominal widths of up to 630 can be manufactured upon request. ISO-K clamping flange components are appropriate for building up high-vacuum connection from 10–9 mbar to 1.5 bar. Montage is via screw clamps, claws or a collar flange with snap ring and screws. The clamps, claws or screws must be fixed with so that the flanges butt against the centering ring. This requires a remarkable increment in torque. Sealing takes place according to the particular necessities via elastomer seals or an aluminium ring. In this case metal seals, the increased contact forces mean that accordingly more screw clamps are required. A collar flange supplly a problem-free progress to ISO-F. The progress to KF components and also CF components is effectively conceivable using ISO-K/KF or ISO-K/CF adapter pieces.
Please consider the product information given on the product page in Anadolu Vacum Catalog.
ISO-K Flange With Pipe Thread and FKM Seal, Male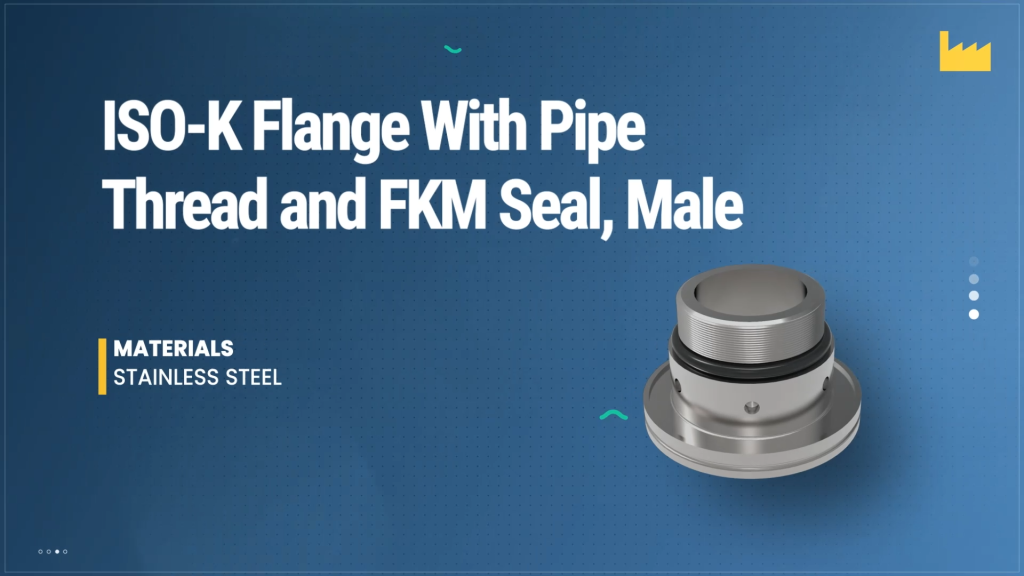 ISO-K Hose Adapter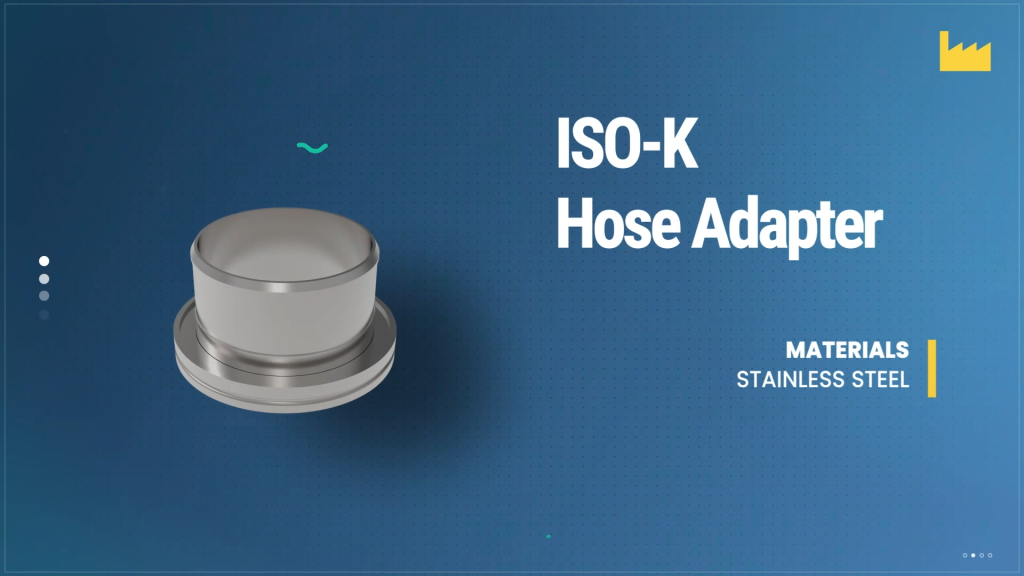 ISO-K Sleeve Adapter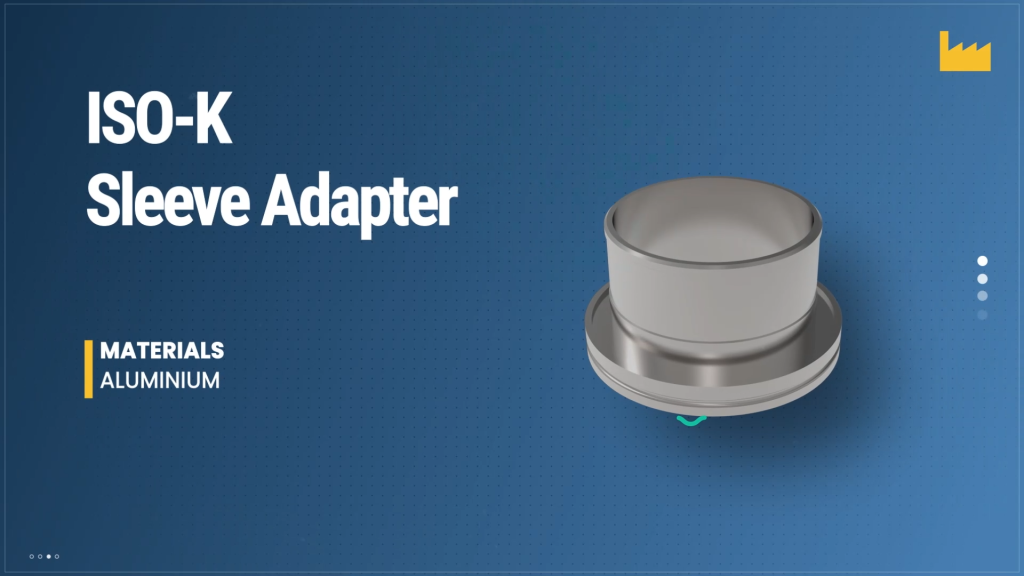 ISO-K to KF Straight Adapter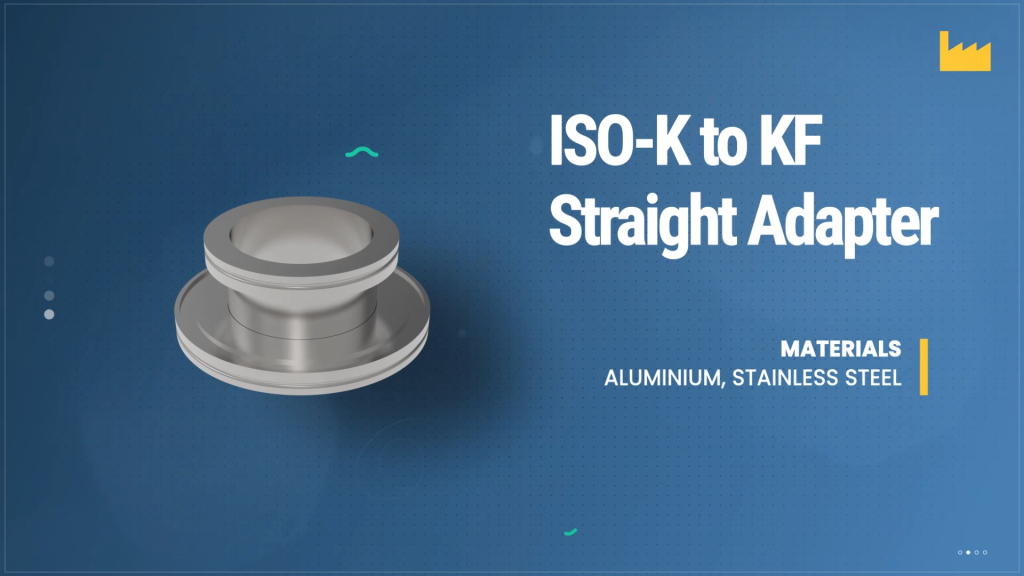 ISO-K to KF Conical Adapter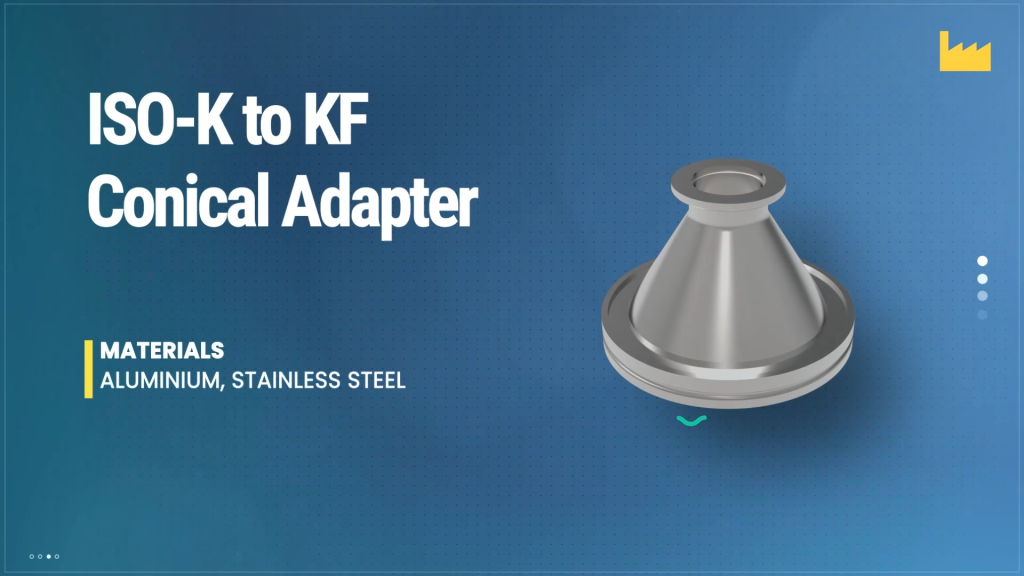 ISO-K to CF Adapter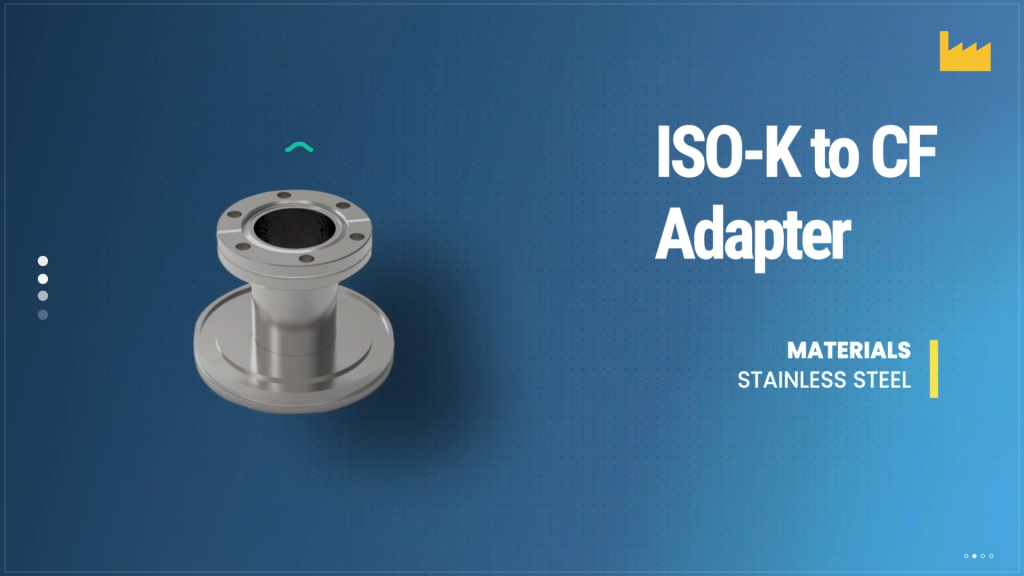 For more information please contact our sales team:
sales@atimsan.com
+90 535 418 82 52