ISO-KF Fittings
This page consists information of ISO-KF Fittings. Check out this page for products NW10-NW50
KF components are used in low, medium and high vacuum systems. KF flanges are a sexless design, made from stainless steel or Aluminium. The seal is a elastomeric O-ring placed in a centering ring (inner centered), which aligns the flanges and holds the O-ring in position. These components are manufactured at Anadolu Vacuum in accordance with DIN 28403 and ISO 2861 in sizes NW10 to NW50 and are compatible with components from other well-known brand. The name KF (for Klein Flansche) was acknowledged by ISO, DIN, and Pneurop standards organizations. It is also called QF, NW and occasionally DN.
Each flange has a chamfered back-surface and is compatible by a circumferential clamp tightened by wing-nut, thumbscrew, bolt, or over-center lever (Fig. 1). All welded parts have been leak-tested using helium and are leak-proof up to 10–9 mbarl/s. The KF connection include on two symmetric flanges with a centering ring (inner centered), with O-ring seal and a clamping ring (Fig. 1). The essential contact pressure for the seal is composed via the conical fixing surfaces at the KF flange and clamping ring. Besides collar half shells can be used rather than a clamping ring. For the montage of KF components on base plates, claws are used (Fig. 2).
KF components are appropriate for a pressure of 2.5 bar (1.5 bar abundant pressure) and pressure of up to 10–9 mbar. At a max. pressure of up to 4 bar (3 bar abundant pressure), an outer ring in together with a clamping ring must be set upped. Please consider the product information given on the product page in Anadolu Vacum Catalog.

Fig (1)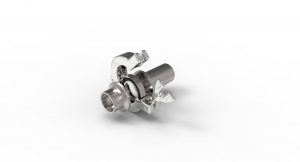 Fig (2)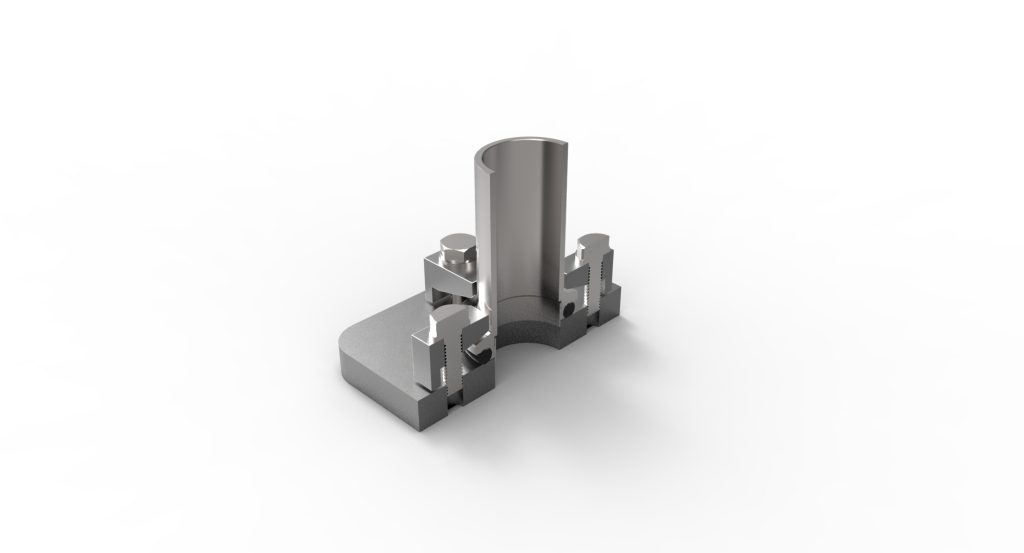 ISO-KF Straight Reducer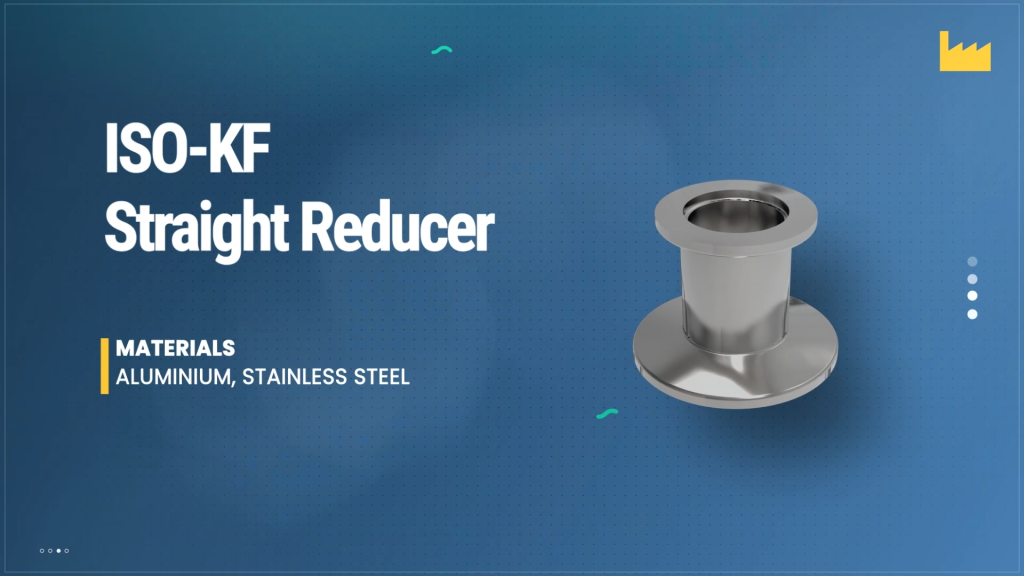 ISO-KF Conical Reducer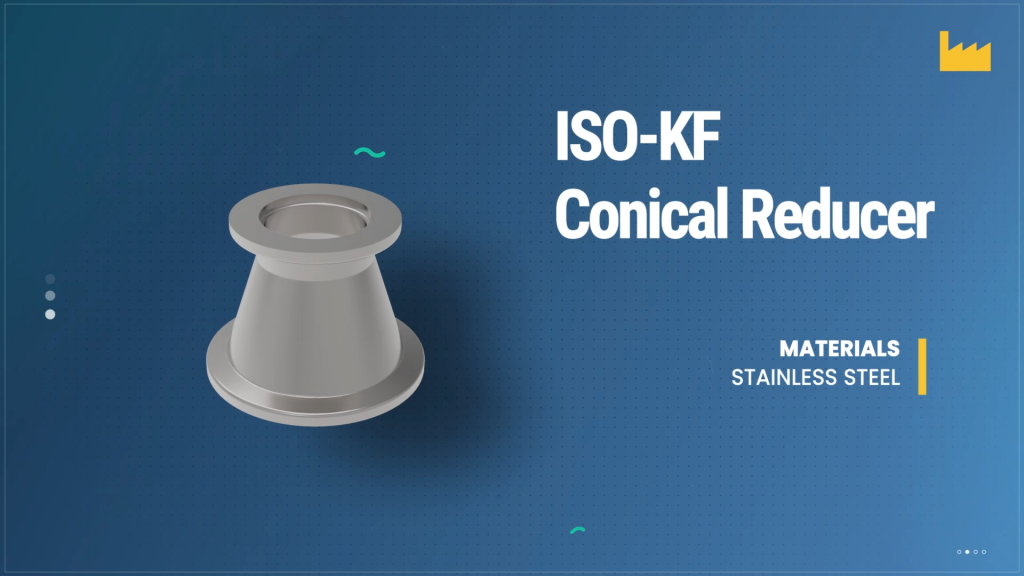 ISO-KF Tee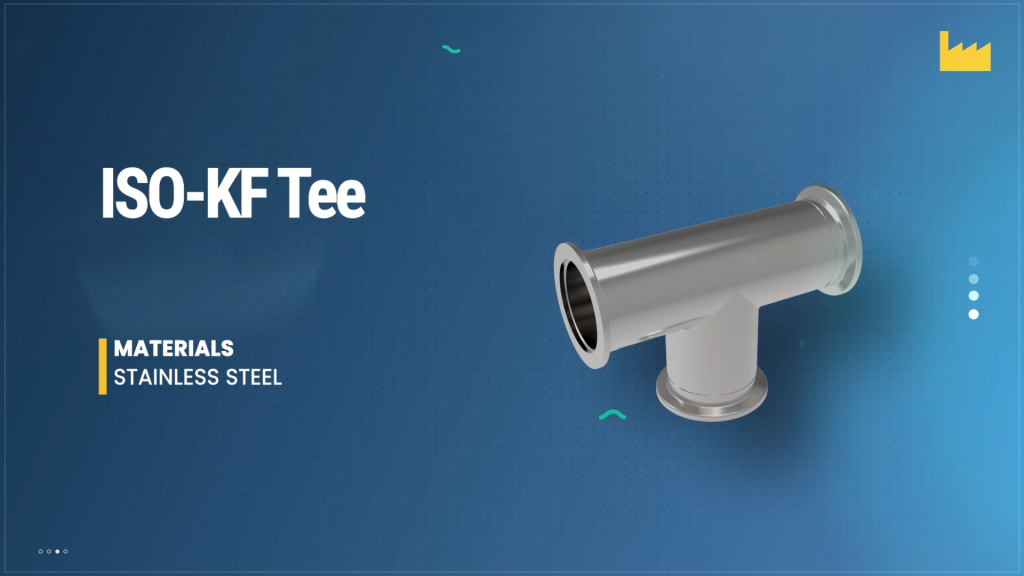 ISO-KF Tee Forging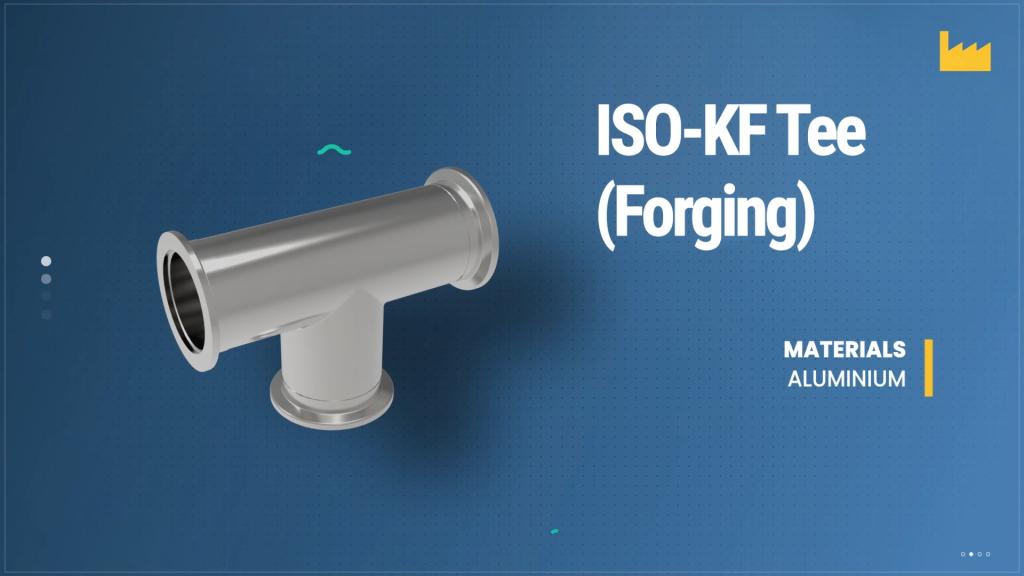 ISO-KF Reducer Tee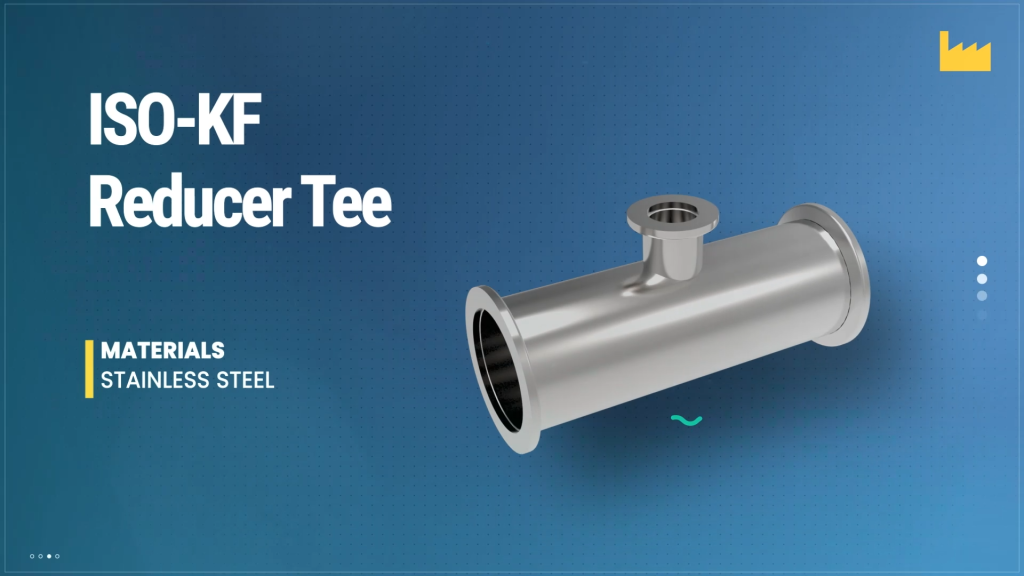 ISO-KF 90 Radius Elbow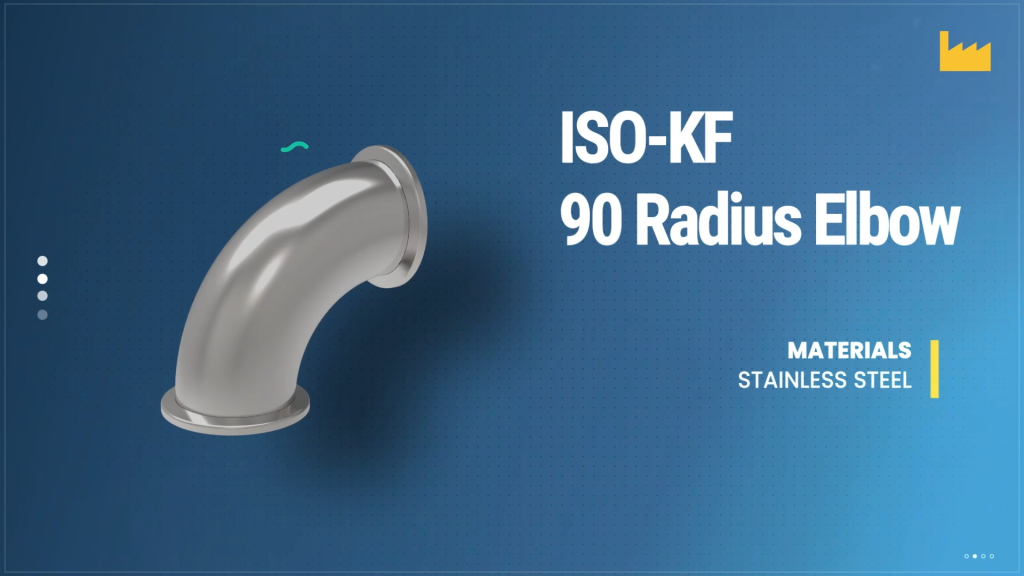 ISO-KF 45 Radius Elbow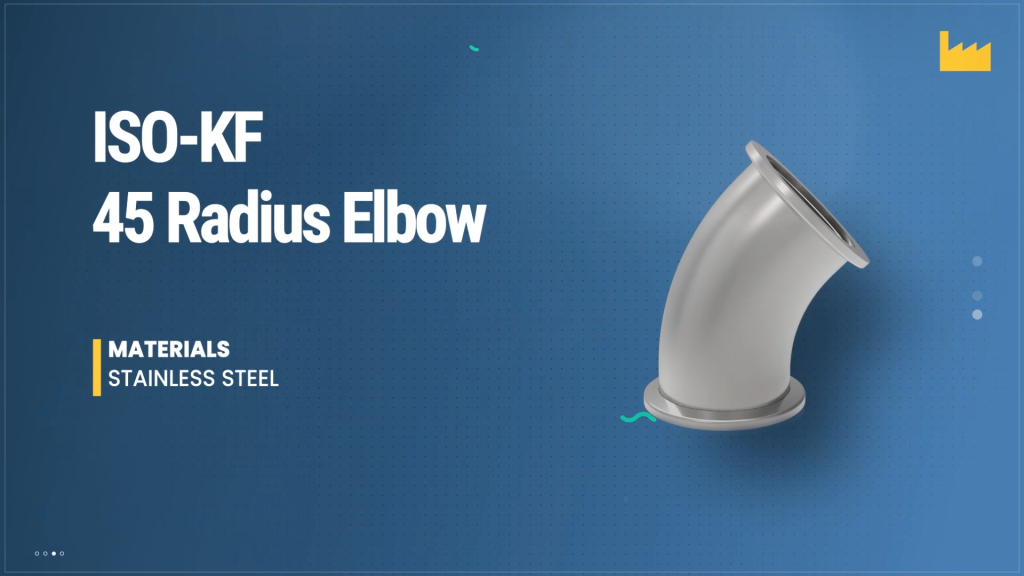 ISO-KF 90 Radius Elbow (Forging)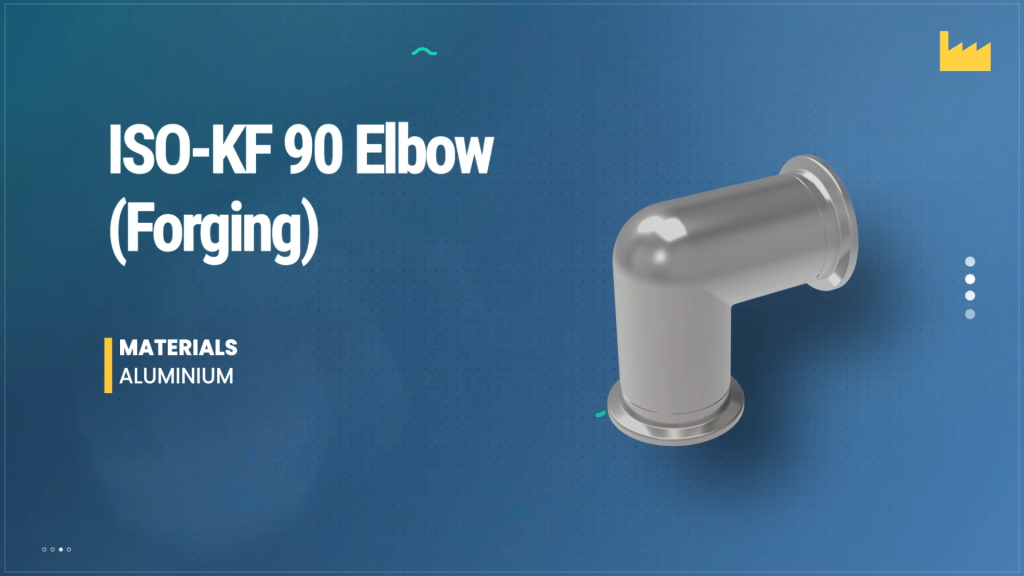 ISO-KF 4 Way Cross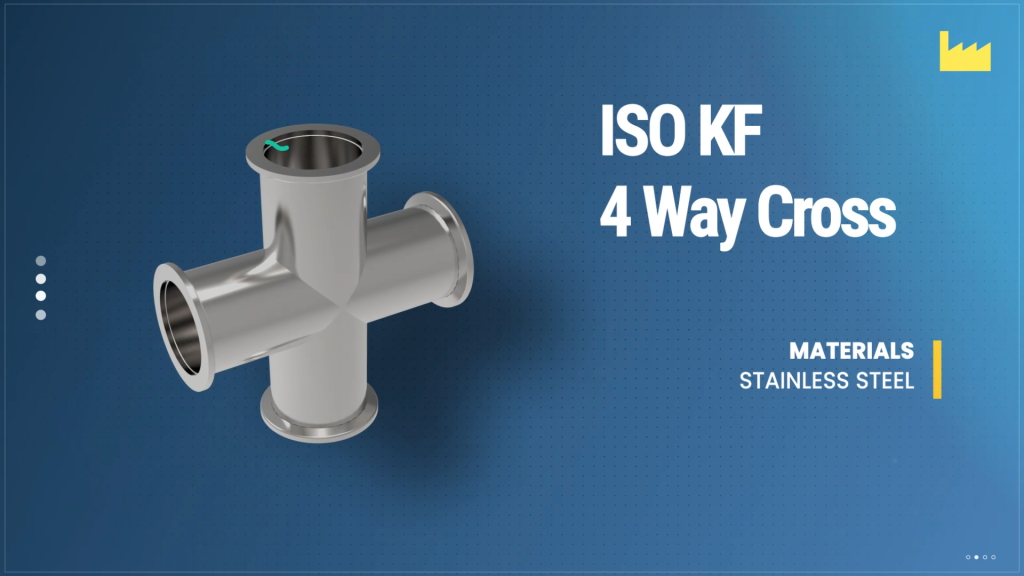 ISO-KF 4 Way Cross (Forging)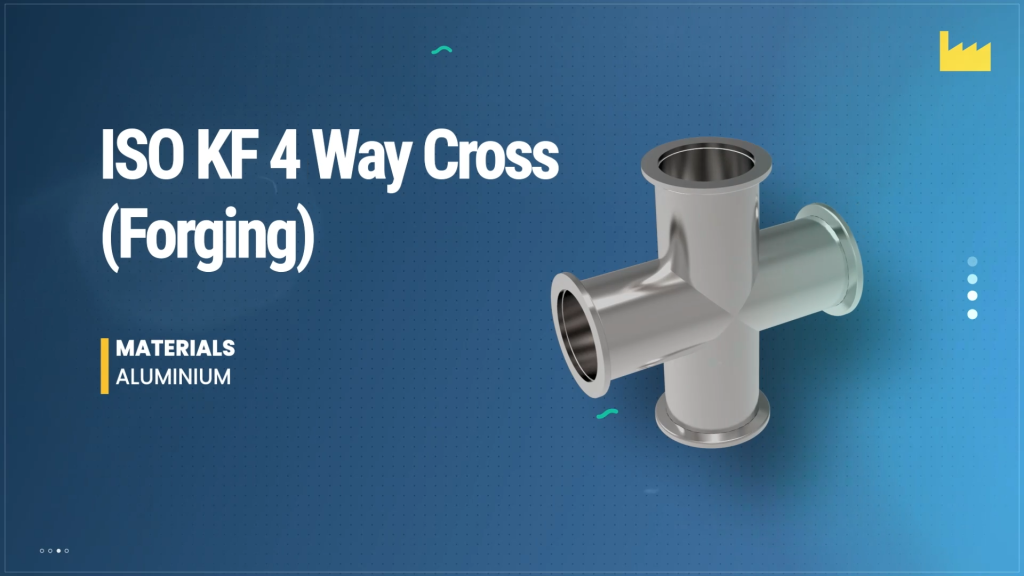 ISO-KF Reducer Cross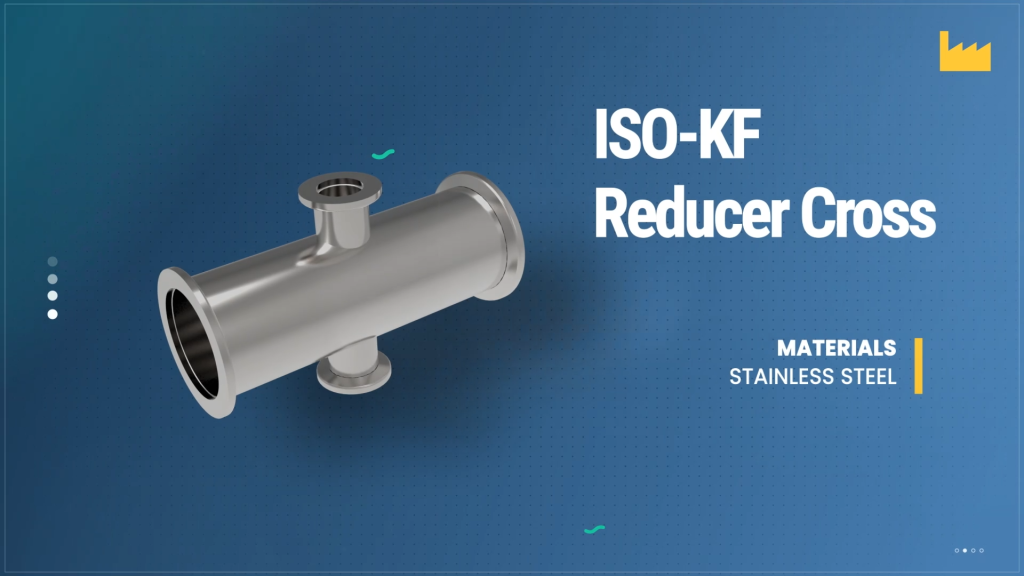 For more information please contact our sales team:
sales@atimsan.com
+90 535 418 82 52